Insatia
Version 4.3.0 is available for download
---
Soon game is going to be out on Steam (please, add to wishlist!) and Itch.

So I very much like to know that I didn't break anything during the last year of work. Please let me know if anything is odd.
In updated demo:
1. Characters are reworked, old ones conflicted with game's visual style
2. More compact and informative user interface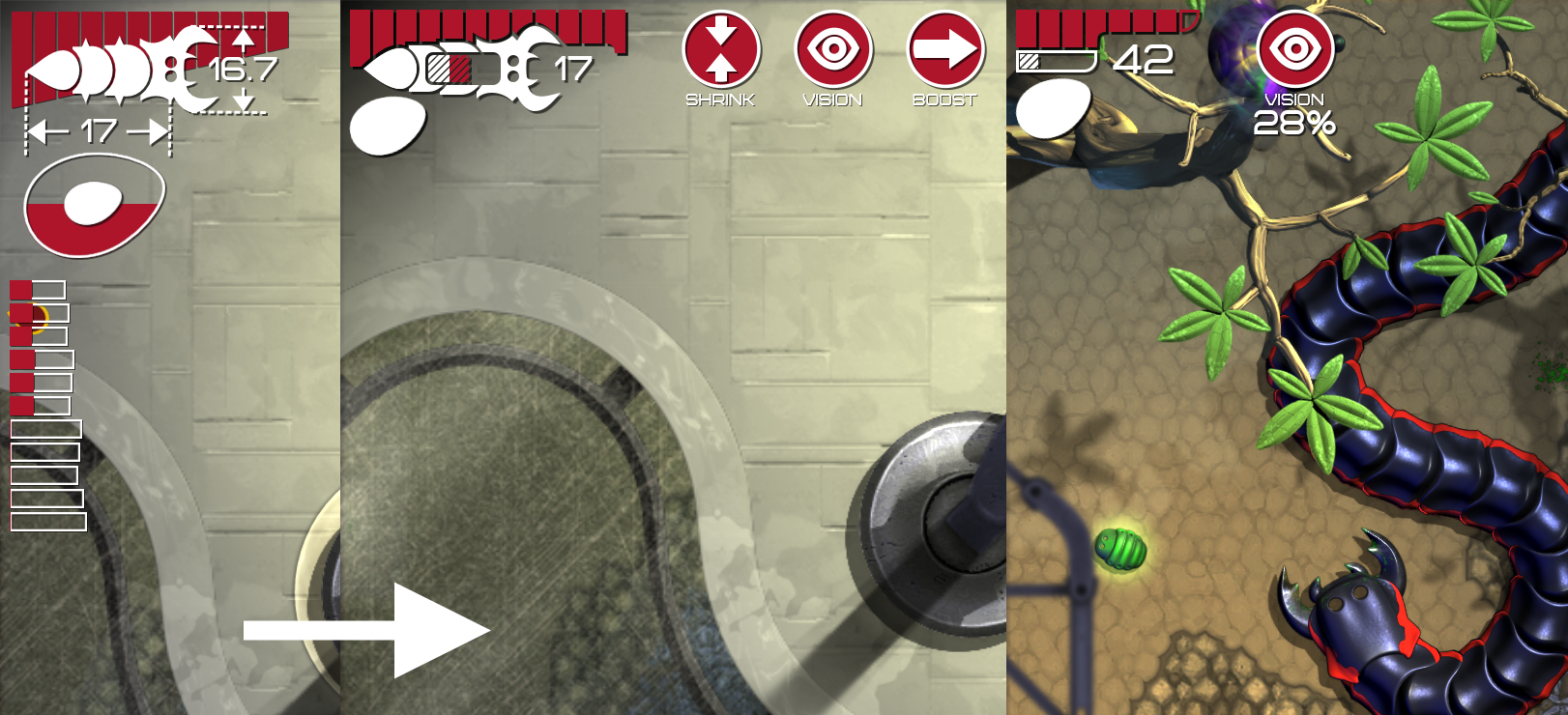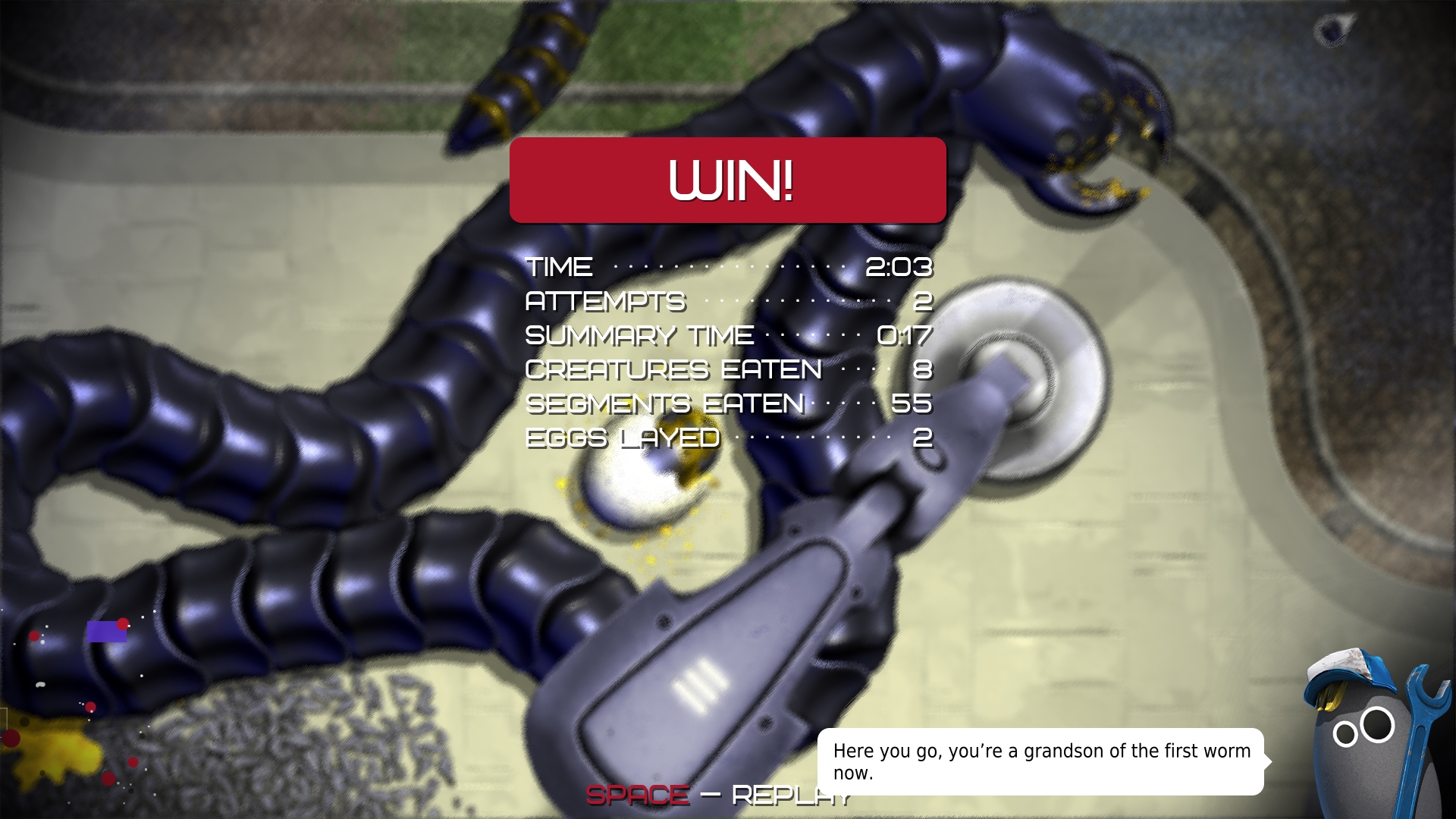 3. New level with mites for teaching player sharp turns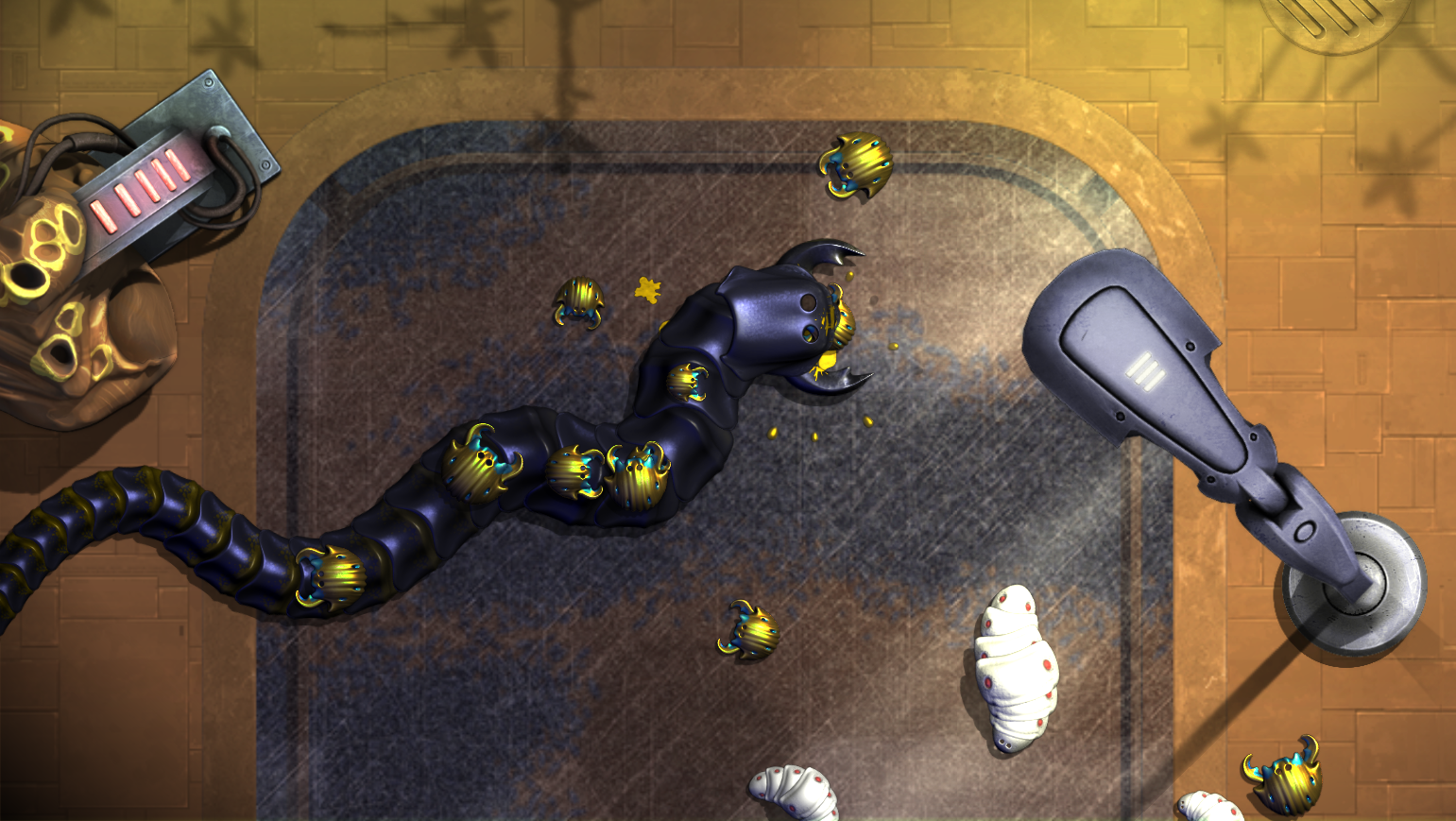 4. New balance: other system for calculating food value, even easier worm moving, new worm AI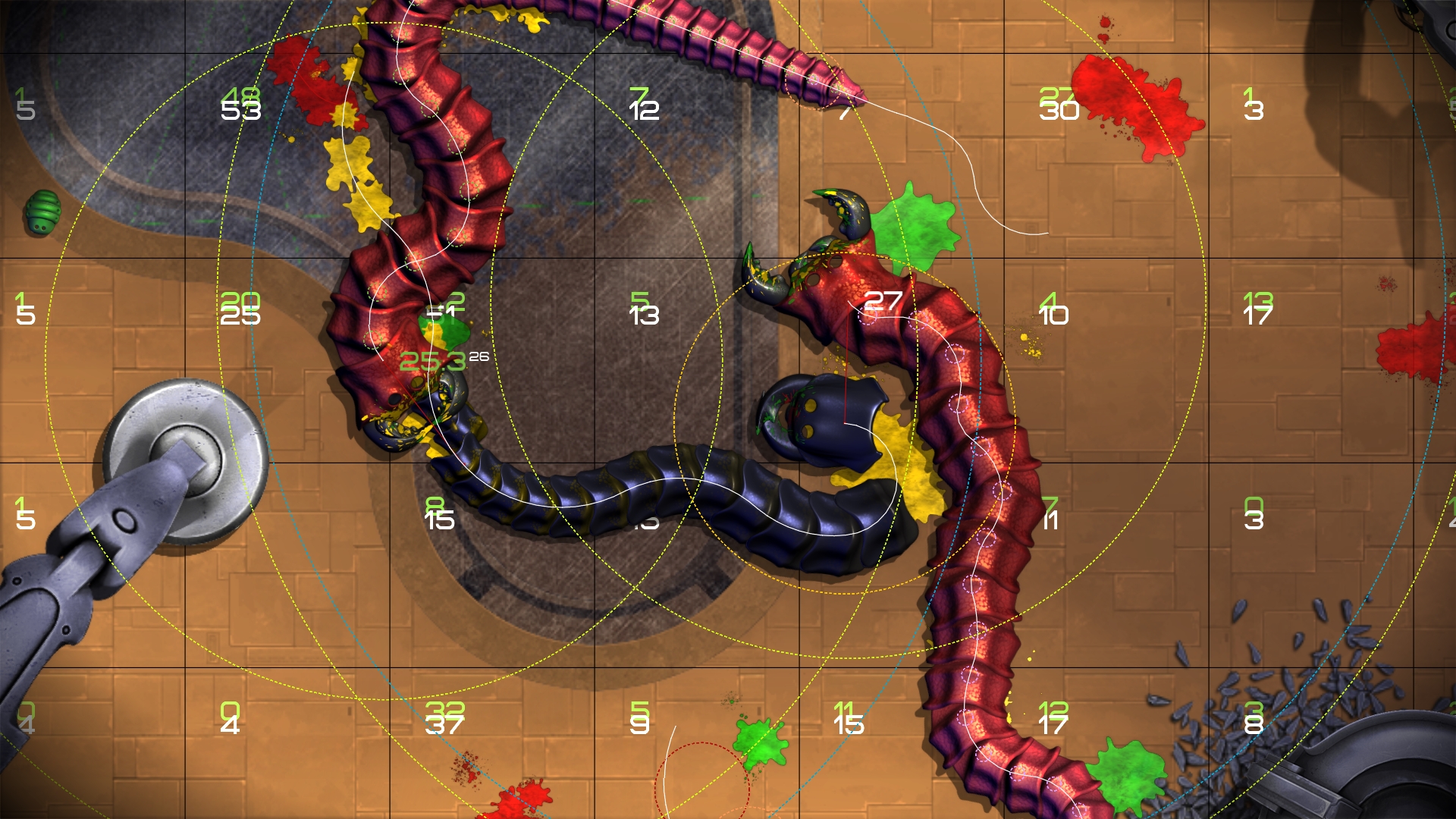 5. Archivements and secrets: console cheat codes are legal now, every archivement reveals something new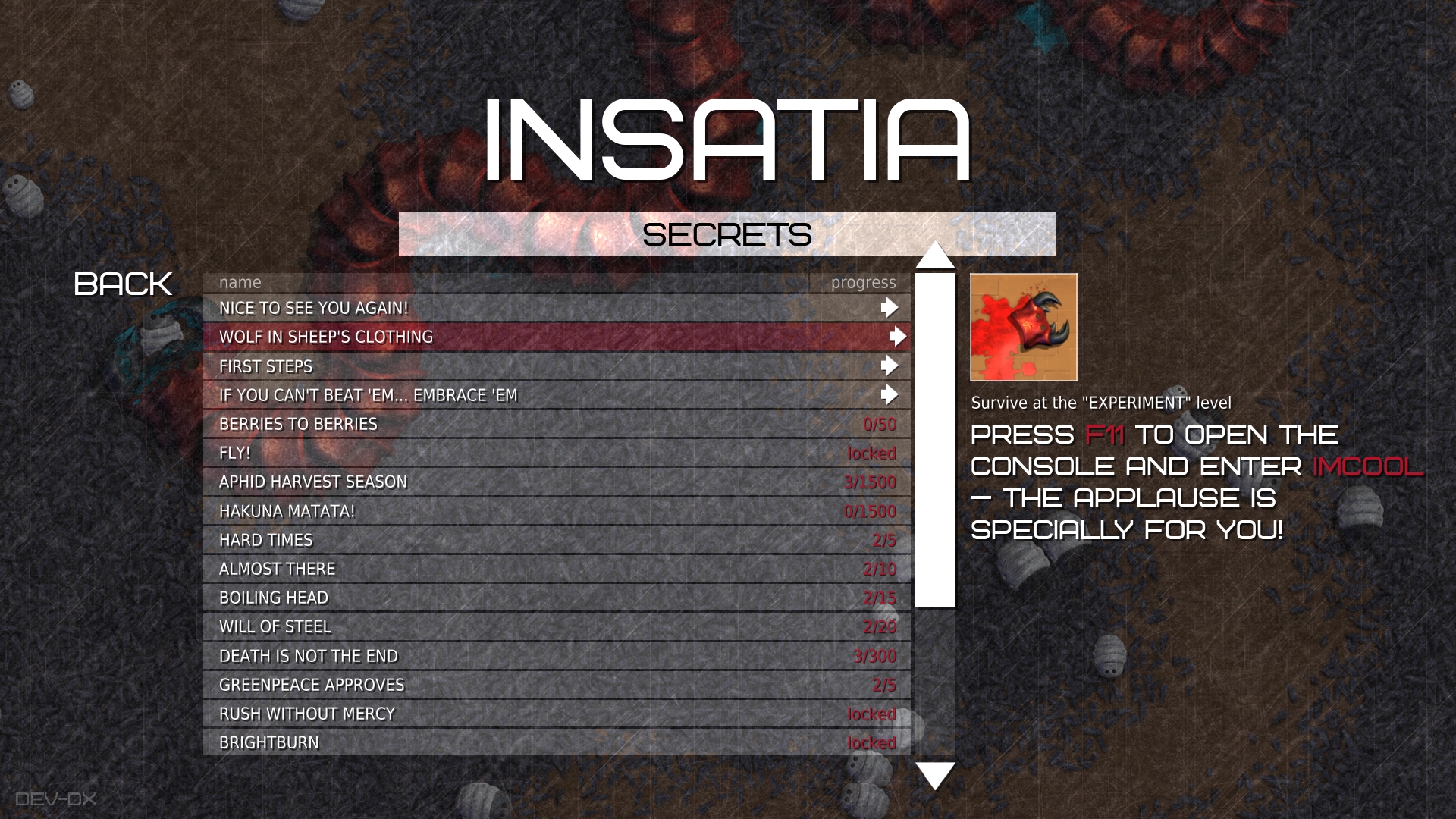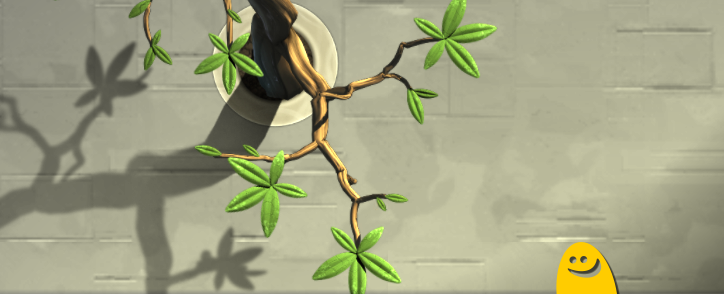 This yellow face means achievements and transition to a new level are temporarily blocked due to cheats.

6. Two test levels for split screen mode (with teleports and helmets)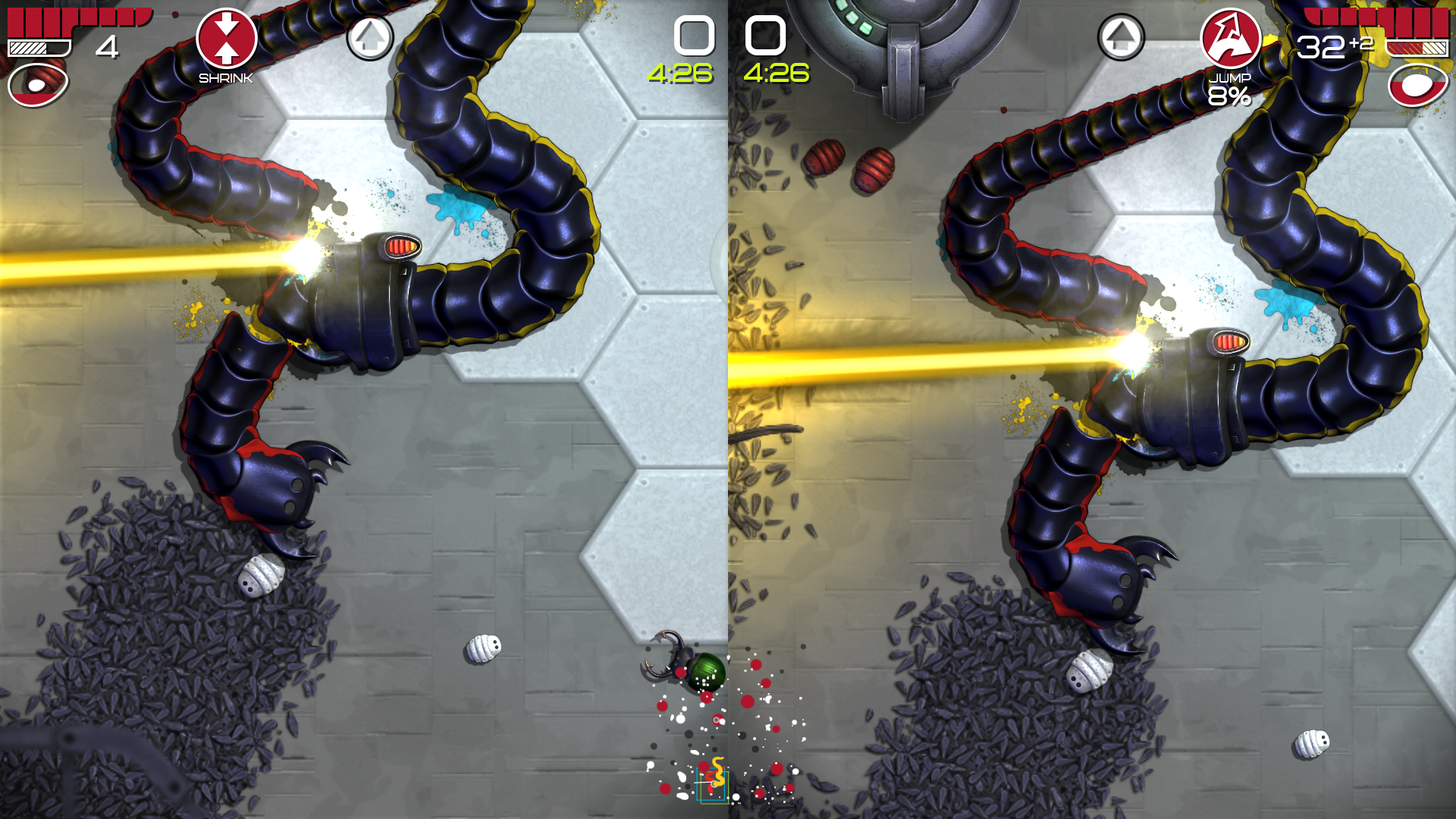 7. Somewhere in the end of the demo you can play with laser beam and ride acid worm!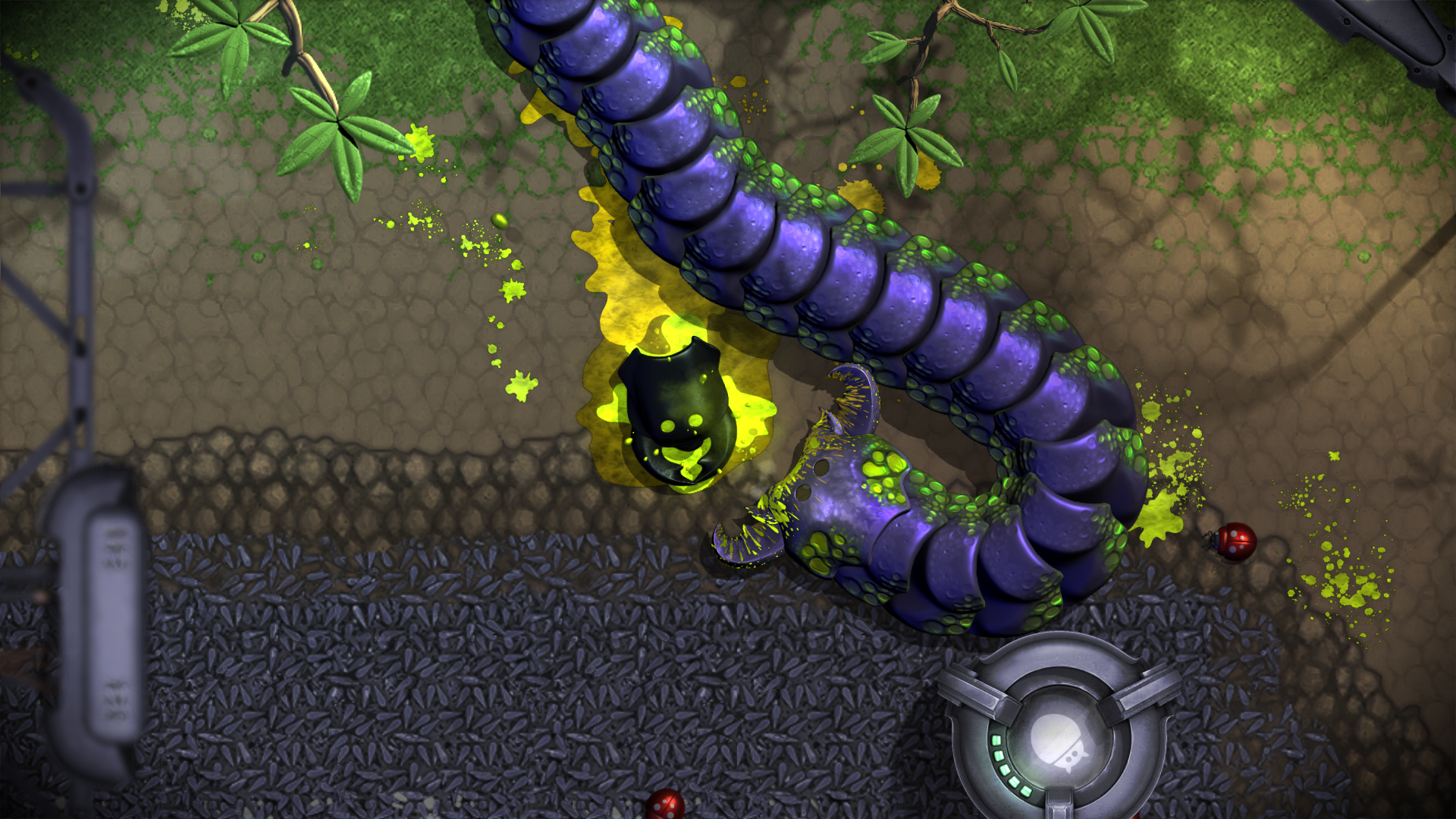 Files
Version 4.3.0.1434
Jun 10, 2019
Version 4.3.0.1434
Jun 10, 2019
Version 4.3.0.1434
Jun 10, 2019